The national retailer Various Brands has opened a new store in the country, in Focsani Mall and boasts a network of 22 stores in 18 cities in Romania and an online store, various-brands.ro. Various Brands sells clothing from internationally renowned brands, such as Nike, ADIDAS, Puma, New Balance, Reebok, Converse and many more.
Moldavia Region is not unknown to the national retailer. It prides itself with shops in important cities in the region, such as Suceava, Piatra Neamt and Galati. The co-owner Nicolae Popa declared: The opening of the new store in Focsani is an important step in the development of our national network. We will continue to invest in new stores in the country, so to have as many points as possible through which we can interact directly with all our customers and offer them what they need every time – high quality products at affordable prices.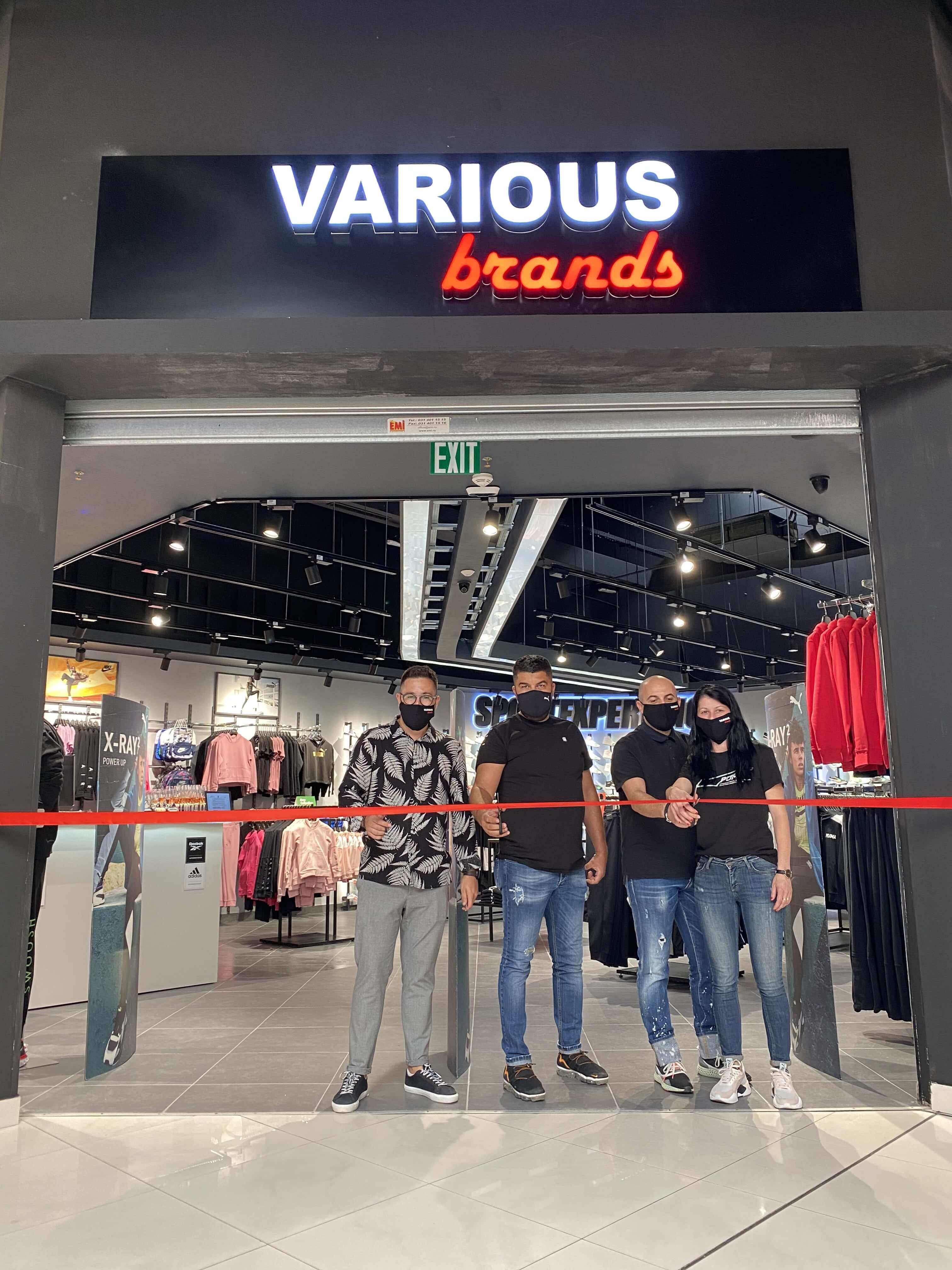 The investments made in our physical locations are complemented by those made in the online store, various-brands.ro.
Bogdan Nania, the co-owner of Various Brands added: We want to be as close as possible to our customers and facilitate their access to sports and casual items from some of the greatest international brands, therefore we are constantly developing both by opening new stores in many cities in Romania, as well as by investing in our e-commerce platform.
The multi-brand with 100% Romanian capital has been present on the Romanian market since 2007 and now awaits its customers in its new store in Focsani Mall with sports and lifestyle items according to the latest trends, but also with unmissable offers.
***
Various brands is a national multi-brand store present on the market since 2007, gradually expanding with new locations in Bucharest and 17 other cities in the country. It currently has 20 Various brands line stores in Baneasa Shopping City, Mega Mall Bucharest, Sun Plaza Bucharest, Park Lake Bucharest, Shopping City Ramnicu Valcea, VIVO! Shopping Pitesti, Shopping City Galati, Electroputere Parc Craiova, Shopping City Targu Jiu, Shopping City Ploiesti, Braila Mall, Shopping City Piatra Neamt, Severin Shopping Center, City Park Mall Constanta, Iulius Mall Suceava, Shopping City Sibiu, Shopping Center Alba Mall, Shopping City Buzau, Promenada Mall Sibiu and Baneasa Shopping City and 2 outlets in Fashion House Bucharest and Shopping Center TOM Constanta. The multi-brand has also an e-commerce platform, various-brands.ro.
Various Brands, your #sportexperience!